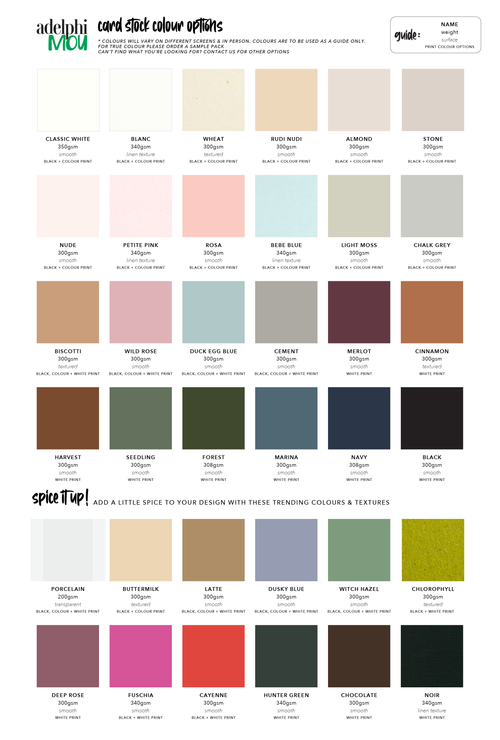 CARD STOCK colour options
Colours will vary on different screens & in person. colours are to be used as a guide only.
For true colour please order a sample pack
Can't find what you're looking for? contact us for other options
ENVELOPE colour options
Elevate your invitation, save the date or thank you card with a coloured envelope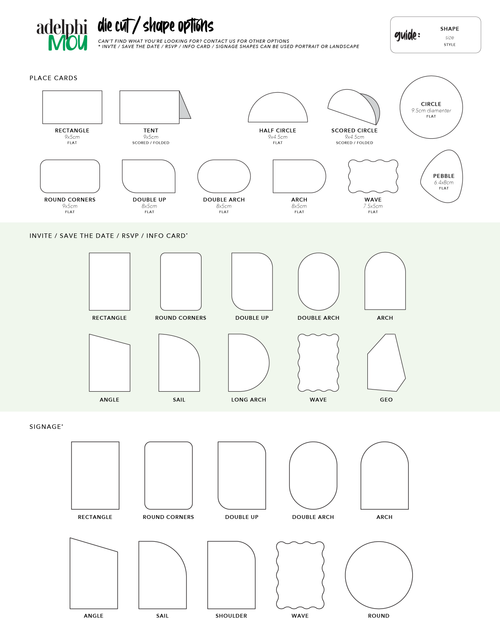 DIE CUT + SHAPE options
invite / save the date / rsvp / info card / signage shapes can be used portrait or landscape
can't find what you're looking for? contact us for other options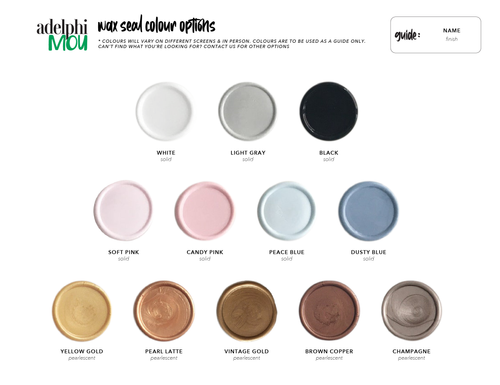 WAX SEAL colour options
Colours will vary on different screens & in person. colours are to be used as a guide only.
can't find what you're looking for? contact us for other options
PRINT COLOUR options
These are just a guide and are not limited to the colours we are able to print.
Colours will vary on different screens. In person & on different media. Colours are to be used as a guide only.
Colours will vary based on the stock and base colour they are printed on.

BACKING strut
Optional backing struts can be placed on our
Bar Menus, Info Signs & Table Numbers